San Diego Association For
The Education of Young Children
Join San Diego's
Early Childhood Professional Community
Get Connected --

with other early childhood professionals and all who care for, educate, and work on behalf of young children.

Get Educated --

through professional development, workshops, special events, award winning, research based publications and advocacy opportunities

Get Inspired --

by resources that contribute to your personal and professional growth

Join --

to receive members-only benefits -- including discounts on events, materials and access to publications
​​Volunteers are the spirit of our community. Become one now!
---
It's that time of year again!

San Diego AEYC
Spring Conference Saturday, April 22, 2017
at Alliant International University
"Nature and Nurture: Supporting Success in Early Childhood- Young Children, and Beyond"
Professionals and students working with Infant/Toddlers, Preschool/Pre-K, TK-2nd (Early Elementary, Before and After School Care), Family Child Care, Professional Development providers – Early Childhood and TK-2nd Educators
Want more info? Click here Want to register? Click here Want to volunteer? Click here
Want to present? Click here Want to be a vendor? Click here Want to be a sponsor? Click here
---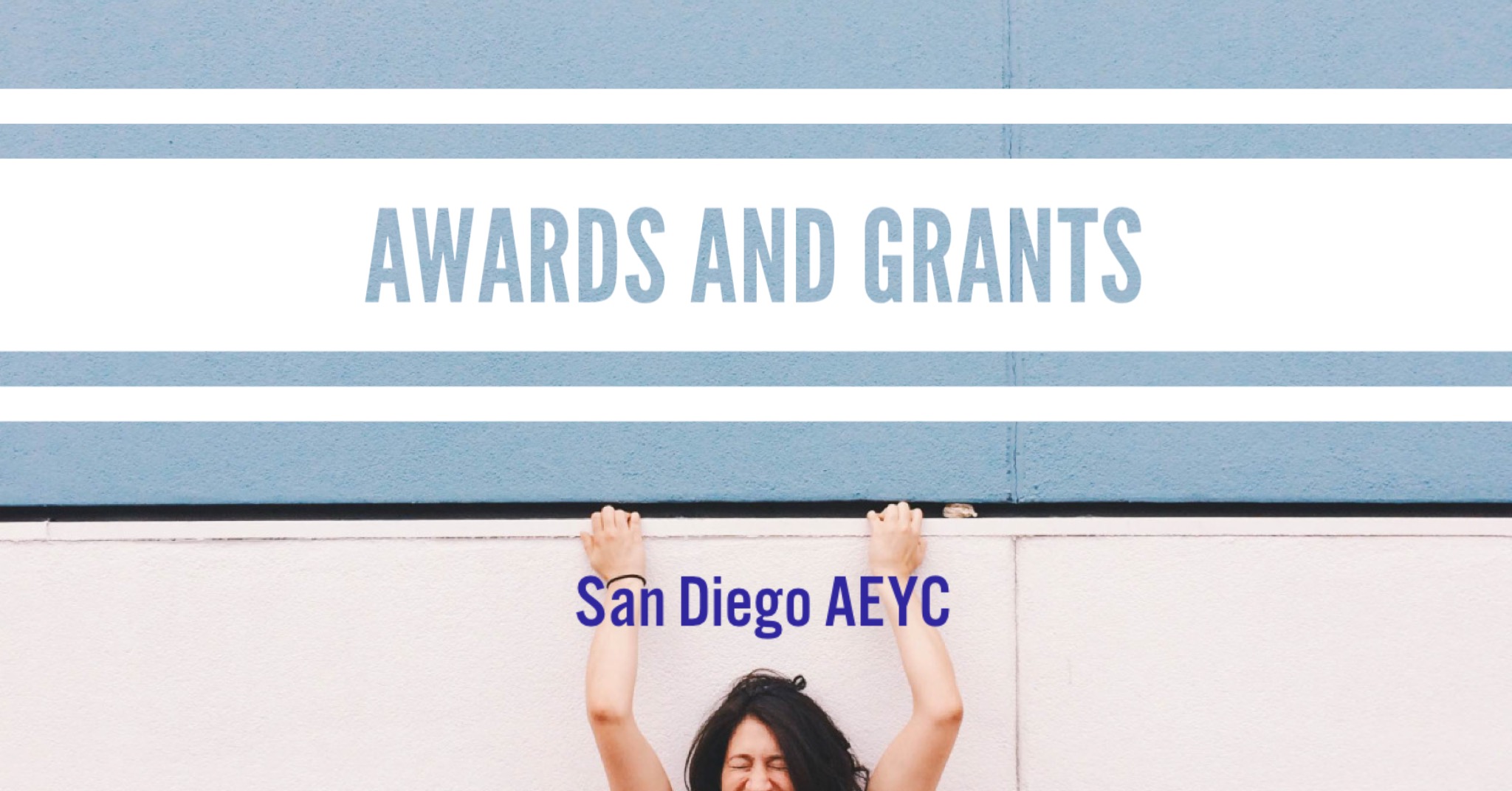 SDAEYC Members and Non-Members
Apply today!
Submission deadline is March 15, 2017.
Our website will be transitioning to our regional page on the California AEYC website officially February 1, 2017 and closing permanently April 30, 2017.
Updated calendars, event registration and other information will be maintained on the CAEYC website.